Gems of Eastern Ligurian Coast. Part 1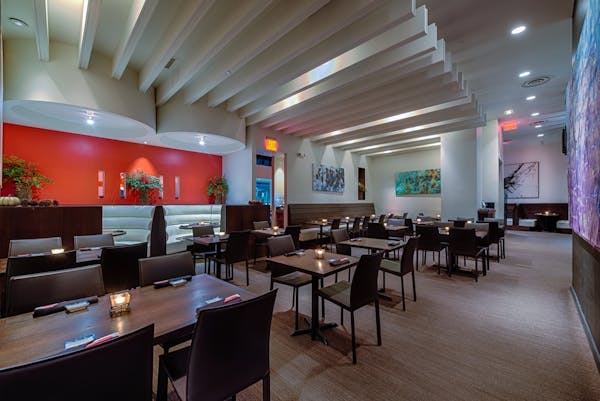 E' un' antizanzara?" asked the man at the next table as he pointed to a large anti-bug candle in our cozy outside dining room. It wasn't much, but that was the first Italian sentence I ever understood without assistance. It was a personal milestone, and it marked the beginning of an unforgettable dinner at L'Approdo da Felice in Santa Margherita. It was the late summer of the year 2000.
Santa Margherita is a seaside town a 30-minute drive (or 20 minutes, if you're an Italian driver) east of Genova on the Ligurian coast. If you want to visit Portofino by car, you must pass though Santa Margherita, but don't give this lively beach and port town short shrift. It boasts lovely cafes and several restaurants of note, most especially, L'Approdo, tucked in a tiny side street a couple blocks away from the water.
Like many good restaurants in Italy, L'Approdo is family-run — husband in the kitchen, wife and son in the dining room. The cuisine is typical Ligurian, and that means abundant harvests from the sea as well as honest fruits and vegetables from local farms. The restaurant doesn't meddle with the ingredients, preferring to let them speak for themselves and that happens to be exactly the way I like to eat.
When I find a restaurant such as L'Approdo, I simply ask the kitchen to cook whatever they feel like. I do, however, always offer this guidance: "I am very hungry," I say, "and I eat a lot." In any language, that tends to make chefs happy.
My first dinner at L'Approdo began with antipasti misto, which included alici (similar to small sardines) marinated in olive oil with lemons (and what lemons they were!); fried, stuffed zucchini flowers; baked mussels with cheese and bread crumbs; mussels with white wine; and small squares of focaccia.
We had three dishes for our primi course. The first was trofie, small, handmade pasta with pesto, green beans, and potatoes. To make the dish correctly, a chef must boil the pasta together with the potatoes and beans. The trofie was followed by spaghetti with small clams (alle vongole) and spaghetti with olives and garlic in olive oil.
Let me tell you about these olives! They were harvested from nearby olive trees and pickled at the restaurant, and they were the first olives that reminded me olives are fruits.
Before the secondi, our hostess tied bibs on us for the course I will remember forever: a mountain of scampi with roe still attached atop a large white plate. We were told the scampi was cooked in secret sauce. How did it taste? Well, imagine boiling scampi in condensed scampi stock, then sautéing it with olive oil, lemon juice, and some kind of white vinegar over very high heat. At moments like that, all I can think is that it's good to be alive.
For dessert we had a delightful simple plate of wild strawberries with lemon juice, sugar, and some Muscat wine.
Over coffee and grappa, our hostess told us about her restaurant. She said not many tourists find their way to her door because L'Approdo is not on the beach. I asked her about the scampi dish — not the recipe, but the dish. Long ago, she said, an Italian chef who studied cooking in France came to the area and opened a restaurant. Using the technique he'd learned abroad, he created this dish. Later, he gave permission to three of his cooks to use the recipe when they opened their own restaurants. We were told a restaurant owned by one of the recipe holders is closed and for sale. Buy the restaurant and you get the recipe, our hostess confided.
A great dinner on the Ligurian coast has a way of making you feel that anything is possible.
L'Approdo da Felice
via Cairoli 26, Santa Margherita
(39) (0) 185 281789
Daisuke Utagawa