Hospitality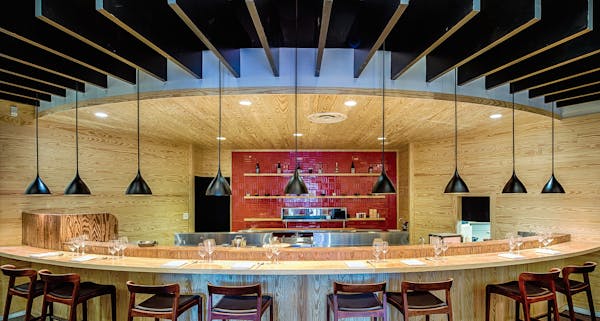 The most memorable hospitality I've ever experienced while traveling, was not at the most refined Kyoto Ryokan nor discreet old world small hotels of Europe, although they were all unforgettable places with impeccable service and care, the most memorable hospitality I've ever experienced was in a village about an hour drive outside of Fes in Morocco.
Fes is an incredible ancient city. Once inside the city walls, it seems like you travel back in time several hundred years. But before walking into the city, every visitor is greeted by a swarm of kids who offer to be your guide. There is no way around it, these kids are clever, and most of them know just enough phrases in many different languages to grab your attention. It seems the only way to have them leave us alone was to hire one, so we did.
Our guide Mohamed said he was 15 years old but I think he was more like 11 and after about 15 minutes of walking trough the maze like streets with him, he was joined by another boy (I forgot his name) who said he was 18 years old but did not look a day older than 14. They were mostly interested in taking us to the shops so they could earn commissions from the shop owners. After a couple of hours, we grew hungry, so I asked them to take us to a good place to eat, a place where a local might go to have a good relaxing lunch. They took us to what seemed like a hole in the wall, but turned out to be very spacious and beautiful once inside, then told us they would wait outside while we eat. I was not having that so I told them they must join us and if they did not, I would not eat. Reluctantly, they came in to the restaurant with us. Once inside, a gentleman who appeared to be the proprietor of the restaurant received us but said something rather sternly to the kids. The kids then told me that they should wait outside, or if they are going to eat at all, they could not eat in the dining room. I then finally understood why our guides were so reluctant to come in and eat with us. So I told the proprietor that these young men were my guests, and they will sit with me to dine together. The lunch was very good, well prepared, and we all had a good time, but what was most remarkable was in that moment, everything changed, our guides became our friends and we became their guests to the city. In the afternoon, they took us to see many interesting places, now avoiding the shops. They now wanted us to see their Fes. They even took us through some gaps and holes (a short cut) within the walls. They made us feel like kids again in this ancient city.
At the end of the day, I asked them what we were doing tomorrow? They looked puzzled but responded we could do whatever we wanted. So I asked them to take me to their village. I had learned during lunch that they were Berber and their village was about a 2-hour drive from Fes. " Do you really want to see our village? They asked me, responding that no one had asked them that before." "Yes, I would love to "I replied.
The next morning we drove out to the countryside. After about an hour I started seeing fields with peculiar dome like structures of about 2 feet high. The kids told us that they were bread ovens and since the farmers only have time to bake once a day, they have more than one oven so they can bake enough bread for the whole family. "Would you like to see one?" they asked me. "Sure" I said. "OK, then lets go to that house" as they pointed to a small house in the distance "That small one? I asked. Do you know them?" "No, but its ok, we will have some tea there." "What?!?!?" A little hesitant I did what I was told and pulled onto the dirt road and headed to the tiny house.
We were total strangers and we showed up at this house un-announced and empty-handed. At the door, we were greeted by a girl of about 8 years old who was caring for her little brother (5YO) and little sister (2YO) while her parents where out working the fields. The tiny house was humble and had a warm feel to it. It was one room home and had hardened dirt like clay floors with one very large piece of carpet on it. The girl, or I should say our hostess asked us to go and wait for her under the tree shade outside because it was getting very hot inside the house, and I will never forget what happened after that.
Our hostess dragged and carried out the only carpet in her house for us so we could sit under the tree in comfort. Of course I tried to help as the carpet was probably three times her weight, but she would have none of that. We were her guests and we were to sit and relax. She then brought us fresh brewed mint tea, home made bread, olives, home churned butter, home made yogurt, and honey. She basically brought out everything she had in her house for us to enjoy in comfort under this beautiful tree.
The food was amazing, simple, rich flavors of nature. But what made the experience so memorable was the hospitality. She was responsible for her guests' comfort and nourishment while we were under her care, and she did everything she could to make sure that this was done. I was moved, beyond moved. I had done nothing to deserve such hospitality and we were total strangers to her. I asked my guides what I could do to repay her. The boys told me not worry, that this was their local custom, but I had to do something in return. I went to look for a store and bought a hand full of loose candies and brought it back to her. The look on her face when I gave her the candies was that of surprise, joy, and slight embarrassment.
What I took away from her and this experience was learning the most important thing about hospitality. That true hospitality is to touch the guest's heart, and the only thing that can touch a person's heart is the heart of another.